AB de Villiers Cars
The South African cricketer is not just a great cricketer but overall a complete athelete.He has many great skills not just in the 'Gentlmen's game' but in Football, Rugby, hockey, golf and whatnot. A player so talented =should only drive the best.
Ferrari 360 Modena
And that's what de Villiers did as he has a Ferrari 360 Modena in his garage. This beast of a car has a 3.6 litre V8 mounted in the midsection which churns out 400 bhp and has a top speed of 295 kph.When new, it cost an astonishing 2 Cr.
The other car which Ab De Villiers Audi Q7
Audi Q7
The entry-level engine is a 248-hp turbocharged four-cylinder, but those seeking more towing capacity or increased performance should opt for the 335-hp turbocharged V-6; all-wheel drive is standard with both engines. The Q7 can be outfitted with an adjustable air suspension and four-wheel steering for even greater comfort and agility.
Audi Q7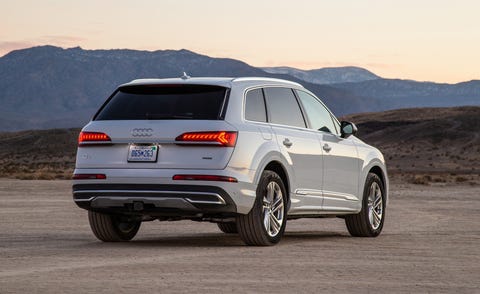 Bmw X5
X5 is bigger offer a more luxurious experience